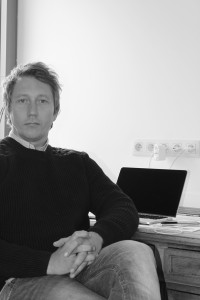 Nicolas Rigo
CEO is the co-founder of DART Consulting.
During more than 13 years, he developed new advanced decision making frameworks applied to mobility, transport and supply chain management within the frame of local, national and international R&D projects at the University of Liège and the Université Libre de Bruxelles.
In 2009, he founded DART. Nicolas is in charge of consulting missions and associated decision making tools.
He holds a university degree in mathematics, a master degree in management and a PhD in engineering from the University of Liège.
Prof. Dr. Alassane B. NDIAYE
Partner and co-founder
He is the associate partner and co-founder. Alassane is in charge of the training and capacity building missions.
In the last 25 years, he was involved in more than 200 large industrial, institutional, R&D and development cooperation projects; all focusing on transport systems modelling, supply chain management, quality engineering and smart mobility systems. He is a professor of Logistics, Quality and Transport Systems at the UniversitéLibre de Bruxelles. He is the Director of QALINCA LABS – Logistics & Transport Systems, an R&D laboratory in Brussels.Member of Transportation Research Board of the National Research Council (USA); Institute of Transportation Engineers (USA), American Society of Civil Engineers and World Navigation Association. He is a Member of the Horizon 2020 High Level Advisory Group for Smart, Integrated and Green Transport.
Alassane is a Civil Engineer (Ponts et Chausses/Transport Infrastructures), he holds a Master of Business Administration, a Master of Transport Sciences and a Ph.D. in Applied Sciences.